Welcome to this week's Exclusive Insider Update! Today we're going to take a look inside BARUK SHENIY (2 BARUK) via the eth CEPHER mobile app and blog.

BARUK SHENIY is one of many books in the eth CEPHER that was not included when the Bible was compiled (canonized) into 66 books. It was considered one of the Lost Books. (See Scripture Comparison Chart.)

The eth CEPHER Moblie App Blog features a series by Brad Huckins that walks us through the depth of sorrow and turmoil experienced during the time of Baruk. Scriptural history students are provided with locations and timelines that detail an accurate picture of the prophetic message. You will also find answers to questions regarding the dispersion of the Kingdoms and their respective captivity not provided in other scriptures; hence, the rest of the story.

The Lost Books that have been included with the eth CEPHER Mobile App make "study on the go" easy! The interactive Lexicon is great for those times when you have questions about the meaning of certain words or phrases. And the search feature is very powerful, doubling as a concordance.

To learn more about the Lost Books, watch this week's teaching with Dr. Pidgeon below.



Teaching of the Week with Dr. Pidgeon
To watch "Where are the Lost Books of the Bible", click WATCH HERE, in the image above.

Current News and Updates:
CEPHER Journals: DEVARAKI (My Journal) is now available for purchase through the CEPHER website! These journals are an excellent tool for recording sermon notes, personal prayers, scripture references and more. Order yours here!
Reminders:
Mobile App: The eth CEPHER App is currently undergoing several upgrades to maximize your study time. The new version will feature updated text, an expanded Lexicon, and faster loading speed for improved functionality.
New Carrying Cases: We have been advised that the Carrying Cases are in a container on a ship bound for Long Beach, CA. ETA at our warehouse is August 5th.
eth CEPHER for e-Sword: We are in the process of working through a glitch that caused many of the files, which make up the software, to have unwanted spacing. We hope to have this resolved and ready to download by August 1st.
"Ding & Dent" Sale on Carrying Case/Book Covers: We have a limited supply of fully-functional covers that have dents and/or other minor blemishes. These 3" Carrying Cases fit the 1st, 2nd, and 3rd Edition CEPHERS. To receive 50% off the already discounted price of $20, enter the coupon code Dent when placing your order! Coupon code expires in July 2018.
As always, any questions you have for us directly, including customer support, can be asked through our website by clicking the CONTACT link located at the top right on our home page.
Shalom!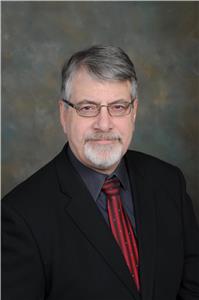 Dr. Stephen Pidgeon, President and CEO
Subscribe now to receive Stephen's new posts in your email inbox or other electronic device.