Welcome to this week's Exclusive Insider Update! Today we're going to look inside the Sitrei Torah at the ancient writing of AYDUTH SHENAYIYM ASAR ABATHIY (The Testaments of the Twelve Patriarchs, also included in Bere'shiyth). This account provides an inside look into the final moments of the lives of the twelve sons of Ya'aqov.

In the chapter titled AYD RE'UVEN (The Firstborn Son Of Ya'aqov and Le'ah), we are immediately compelled by the love Re'uven had for his children, as well as how bereaved he was over his sin: "And behold I call to witness against you this day the ELOHIYM of heaven, that ye walk not in the sins of youth and fornication, wherein I was poured out, and defiled the bed of my father Ya'aqov... had not my father Ya'aqov prayed for me to YAHUAH, YAHUAH would have destroyed me."

The scripture goes on to express Re'uven's heartfelt repentance, fasting from strong drink, flesh, and savory food in mourning over sin that "was great, such as had not been seen in Yashar'el."

This cepher includes many valuable nuggets, including a second witness to the Cepher of Chanok describing how Yahudah (Judah) took a bear by it's paw and hurled it down a cliff! Rich history is chronicled and invaluable wisdom is set forth in the final words of the patriarchs of the twelve tribes of Yashar'el.
Current News and Updates:
Mobile App: The eth CEPHER App is currently undergoing several upgrades to maximize your study time. The new version will feature updated text, an expanded Lexicon, and faster loading speed for improved functionality.
New Carrying Cases: It took several tries with our manufacturer to customize the fit for the thinner version of the eth CEPHER, but as of May 22nd, the new book covers are finally in production. We will have completion and ship dates soon!
Reminders:
eth CEPHER for e-Sword: Still in final revision, release date coming soon!
TAKE ON THE WORLD Conference 2018 (August 24-26): Dr. Pidgeon will be speaking several times at the Take on the World Conference on the beautiful shores of Lake Erie in Vermillion, Ohio. There are still single-day and event tickets available at the early-bird pricing. Visit their website for information on conference speakers, schedule, accommodations and admission.

Teaching of the Week with Dr. Pidgeon
To watch this week's video click "WATCH HERE", in the video above.
As always, any questions you have for us directly, including customer support, can be asked through our website by clicking the CONTACT link located at the top right on our home page.
Shalom!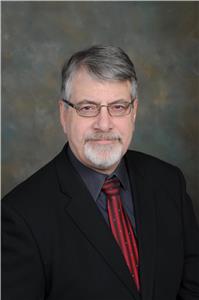 Dr. Stephen Pidgeon, President and CEO
Subscribe now to receive Stephen's new posts in your email inbox or other electronic device.