The new CEPHER App Blog
In order to get the most out of the CEPHER mobile App, check out our new App Blog. You'll find answers to our customer's most frequently asked questions and learn about features like the lightning-fast Search function. For example, if you type the familiar name of "Hezekiah" into the Search bar, it will show you his transliterated name of "Yechizqiyahu" and provide a comprehensive listing of where that name appears in the text.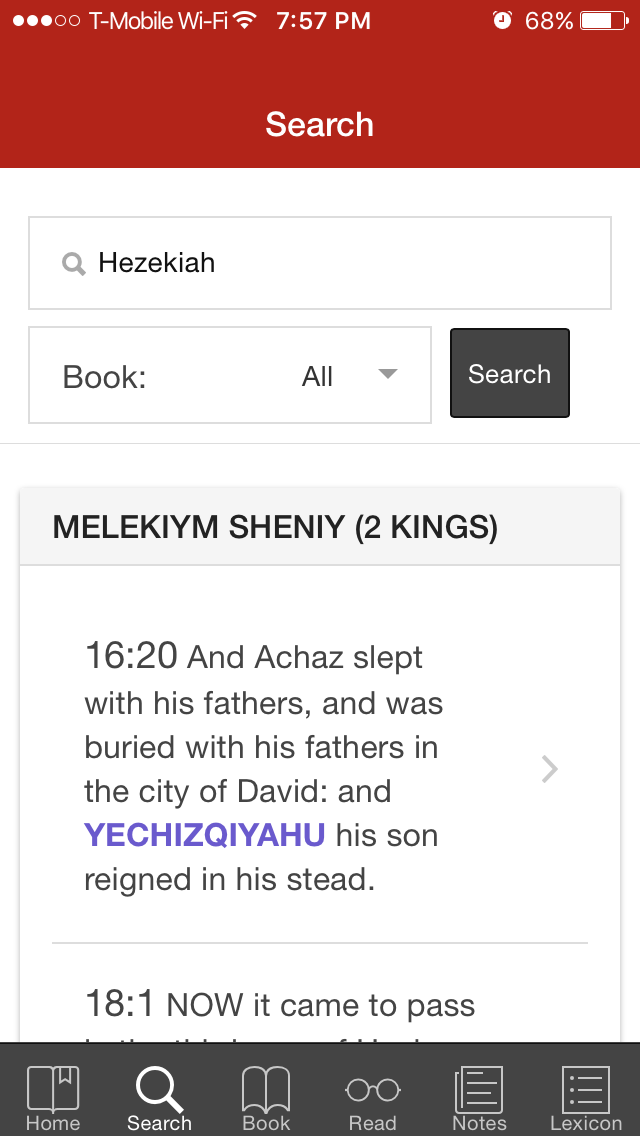 Get The APP!

The mobile App includes an
integrated Lexicon of transliterated
names and places - just click on
the word to bring up the definition,
pronunciation and Hebrew spelling.