Current News And Reminders
The NEW 3rd Edition Yom Qodesh Now Available: Includes daily Parshat, Haftorah, and Besorah scriptural readings for 2019-2024. Preface includes detailed explanation of the new moons, weekly Shabbathoth, Feast/Fast days and Jubilee years. Read more about the scriptural calendar used in the Yom Qodesh here.
3rd Edition, 2nd Revision Eth CEPHER: Our latest revision to the Eth CEPHER, which represents our finest work ever, is also now available for purchase. Part of our consideration in this revision was the restoration of the Missing Fragment of 70 verses in Ezra Reviy'iy (4 Ezra) Chapter 7, which our research has shown warrants inclusion in the text. We have also indented all of the prayers found in the text, and increased the footnote cross-referencing in Chanok (Enoch) and Chizayon (Revelation.) We have also researched and included specific corrections where we have discovered new revelation, or preexisting error.
Become a CEPHER Affiliate: Would you like to earn a 10% commission just for recommending the CEPHER scriptures to others? Simply email us with your full name and the email address associated with your PayPal account. We'll provide you with a custom link to embed into your emails, blogs, websites, and social media platforms such as Facebook, YouTube, and Twitter to let everyone know you recommend the CEPHER scriptures. When someone clicks on your link, they will be connected to our website where they can make an informed buying decision. Our system automatically tracks Affiliate orders, and you will receive a monthly commission payment via PayPal.
CEPHER Radio & Podcasts: With CEPHER Radio you have the ability to stream inspirational and educational content from CPG directly to your computer or mobile device 24/7 - no app needed. To start listening, click here and follow the on-screen prompts. No internet? No problem, just dial 1-667-930-9206 to listen from your phone!
Dr. Pidgeon Live: Join with like-minded believers every Thursday night at 5pm PST for Crossing Over, hosted by Jessica Arellanes. Each week we'll study a new topic relevant to the times in which we live. To learn more or watch previous episodes, visit Crossing Over with Jessica Arellanes on YouTube.
Paleo Hebrew Font: CPG recently purchased a high resolution Paleo Ivriyt (Hebrew) font for use in the Paleo Lexicon, CEPHER and our other publications. If you would like to buy a license for this ancient form of orthography, click here.
Spanish Blog: Click here for the latest update on the Spanish translation of the Eth CEPHER. You may subscribe to the weekly Spanish Torah Portion newsletter here.
As always, any questions you have for us directly, including customer support, can be asked through our website by clicking the CONTACT link located at the top right on our home page.
Shalom!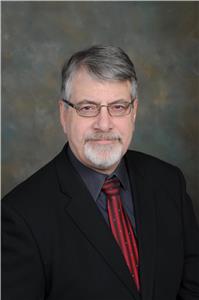 Dr. Stephen Pidgeon, President and CEO
Subscribe now to receive Stephen's new posts in your email inbox or other electronic device.