Current News And Reminders
Dr. Pidgeon Live: Join us every Thursday night at 5 pm PST for Crossing Over, hosted by Jessica Arellanes. Each week you'll experience a study and perspective, with like-minded believers, that are relevant to the times we live in. To learn more and watch previous episodes visit Crossing Over with Jessica Arellanes on YouTube.
Now Taking Pre-Orders for the Old English Limited Edition את CEPHER:
The Old English את CEPHER represents the pinnacle of our efforts to publish a comprehensive restoration of sacred scripture in the English language. At the recommendation of the friends of the את CEPHER, we have arranged to publish this numbered collector's edition, available on a first come, first served basis. Customers will receive the numbered edition where their order appears in the que.
This book will feature a Smythe-sown binding in accordance with the finest quality printing practices. The text will be presented in a three-column format printed in a large 12-point Old English type font. This edition will be substantially larger than even the 1st Edition את CEPHER; measuring 3.5" thick, printed on sturdy 50-pound 8.5"x11" paper, and weighing 9.5 lbs. This is the first time the את CEPHER will be offered in a non-leather cover; instead using a durable vinyl hard cover displaying our classic gold embossed title.
We are prayerful that we will receive a sufficient number of pre-orders to allow us to print this unique edition of the scriptures. Should we fail to meet the minimum threshold, all customers will receive a full refund. We encourage you to take advantage of this opportunity to purchase an heirloom את CEPHER which is sure to become a generational family treasure. Click here to pre-order your copy today!
Introducing Cepher Radio & Podcasts: CPG is happy to announce the launch of this exciting new platform! With Cepher Radio you now have the ability to stream inspirational and educational content, from CPG, directly to your computer or mobile device, 24 hours per day, no app needed! The new podcasts will be available via Cepher Radio starting Monday, August 26th, 2019. Visit the new website today for the latest news and updates, including Dr. Pidgeon live! To start listening today just click here, follow the on screen prompts and enjoy!
New YouTube Playlist: Sealing The Saints - Preparing The Heart, Soul And Mind For The Time To Come. What seals and protects the remnant of YAH (God)? What sets them apart from the rest of humanity? Are those who believe in YAH part of the remnant army, discussed in scripture, who will be revealed in the last days? Watch now!
The CPG Affiliate Program: Would you like to earn a 10% commission just for recommending the CEPHER scriptures to others? Our new Affiliate Program makes it easy! Just email us with your full name and the email address associated with your PayPal account. We'll register you for the program and provide you with a custom link. Simply copy & paste the link or embed it into your emails, blogs, websites, and social media platforms such as Facebook, YouTube, and Twitter to let everyone know you recommend the CEPHER scriptures. When someone clicks on your link, they will be connected to our website where they can make an informed buying decision. Our system automatically tracks all Affiliate orders, and you will receive a monthly commission payment via PayPal. Got questions? Email us at referrals@cepher.net.
Spanish Blog: Click here for the latest update on the Spanish translation of the Eth CEPHER.
NEW Paleo Hebrew Lexicon Udpate: CPG had a fruitful meeting with Paleo Ivriyt (Hebrew) scholar Eric Bissell regarding the upcoming publication of the Paleo Lexicon. The result of the meeting will be a publication called "Mishkan", which will be a companion book to the Paleo Lexicon. This publication will "take us on an adventure" into the world of Paleo Ivriyt. And Eric Bissell, by the power of the Ruach, will be our guide as we delve into a deeper understanding of types and patterns within the language. The result will be a clearer understanding of Mashiach himself, the Aleph Tav. To keep you informed during the course of the Paleo Hebrew Lexicon Project between CPG and Eric Bissell, we have created a playlist on YouTube where you can follow along as updates become available. Learn more about Eric and his work by visiting www.eriktology.net.
Eth CEPHER for e-Sword News: Praise YAH and thank you! The Eth CEPHER for e-Sword is now the most downloaded scriptural module at biblesupport.com, serving over 2600 readers. If you haven't downloaded your free 66-book version of the Eth CEPHER, use the following links to get yours today! Download File - Watch Tutorial
As always, any questions you have for us directly, including customer support, can be asked through our website by clicking the CONTACT link located at the top right on our home page.
Shalom!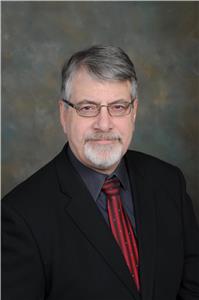 Dr. Stephen Pidgeon, President and CEO
Subscribe now to receive Stephen's new posts in your email inbox or other electronic device.