Current News And Reminders
Now Taking Pre-Orders for the Old English Limited Edition את CEPHER:
The Old English את CEPHER represents the pinnacle of our efforts to publish a comprehensive restoration of sacred scripture in the English language. At the recommendation of the friends of the את CEPHER, we have arranged to publish this numbered collector's edition, available on a first come, first served basis. Customers will receive the numbered edition where their order appears in the que.
This book will feature a Smythe-sown binding in accordance with the finest quality printing practices. The text will be presented in a three-column format printed in a large 12-point Old English type font. This edition will be substantially larger than even the 1st Edition את CEPHER; measuring 3.5" thick, printed on sturdy 50-pound 8.5"x11" paper, and weighing 9.5 lbs. This is the first time the את CEPHER will be offered in a non-leather cover; instead using a durable vinyl hard cover displaying our classic gold embossed title.
We are prayerful that we will receive a sufficient number of pre-orders to allow us to print this unique edition of the scriptures. Should we fail to meet the minimum threshold, all customers will receive a full refund. We encourage you to take advantage of this opportunity to purchase an heirloom את CEPHER which is sure to become a generational family treasure. Click here to pre-order your copy today.
Spanish Blog: Click here for the latest update on the Spanish translation of the Eth CEPHER.
Paleo Hebrew Lexicon Project: To keep you informed during the course of the Paleo Hebrew Lexicon Project between CPG and Eric Bissell, we have created a playlist on YouTube where you can follow along as updates become available. Learn more about Eric and his work by visiting www.eriktology.net.
Eth CEPHER for e-Sword News: Praise YAH and thank you! The Eth CEPHER for e-Sword is now the most downloaded scriptural module at biblesupport.com, serving over 2400 readers. If you haven't downloaded your free 66-book version of the Eth CEPHER, use the following links to get yours today! Download File - Watch Tutorial
Mobile App News: Click here to read the latest updates on our mobile app blog.
As always, any questions you have for us directly, including customer support, can be asked through our website by clicking the CONTACT link located at the top right on our home page.
Shalom!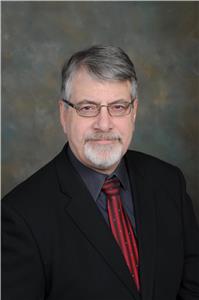 Dr. Stephen Pidgeon, President and CEO
Subscribe now to receive Stephen's new posts in your email inbox or other electronic device.