Current News And Reminders:
Ha'avoth Is Here: Ha'avoth (The Fathers) is a collection of First Century books and letters that are set forth to give the reader a sample of the writings which were created during the lives of, and which followed the deaths of the Talmidiym (disciples) of Yahusha Ha'Mashiach. These writings reflect disparate views on the meaning of the Besoroth (gospels) and the Cepheriym (epistles or letters) which were penned in the first century. This book contains the Didache (Teaching of the Twelve Apostles), the Gospel of Mary, the Gospel of James, the Gospel of Nicodemus, the Gospel of Peter, the Epistle of Barnabas, the Shepherd of Hermas (including the Visions, the Commands and the Similitudes), the First and Second Epistles of Clement to the Corinthians, the Martyrdom of Polycarp, Seven Epistles of Ignatius (to the Ephesians, Magnesians, Trallians, Romans, Philadelphians, Smyrnaeans, and to Polycarp), the Ascents of James and the Apocalypse of Peter.
Click here to read selected excerpts from Ha'avoth!
Spanish Blog: Click here for the latest update on the Spanish translation of the Eth CEPHER.
Paleo Hebrew Lexicon Project: To keep you informed during the course of the Paleo Hebrew Lexicon Project between CPG and Eric Bissell, we have created a playlist on YouTube where you can follow along as updates become available. Learn more about Eric and his work by visiting www.eriktology.net.
Eth CEPHER for e-Sword News: Praise YAH and thank you! The Eth CEPHER for e-Sword is now the most downloaded scriptural module at biblesupport.com, serving over 2300 readers. If you haven't downloaded your free 66-book version of the Eth CEPHER, use the following links to get yours today! Download File - Watch Tutorial
Mobile App News: Click here to read the latest updates on our mobile app blog.
As always, any questions you have for us directly, including customer support, can be asked through our website by clicking the CONTACT link located at the top right on our home page.
Shalom!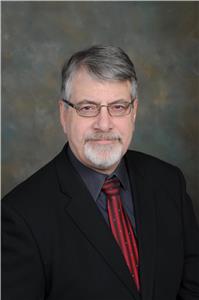 Dr. Stephen Pidgeon, President and CEO
Subscribe now to receive Stephen's new posts in your email inbox or other electronic device.