Current News And Reminders:
WayWalk - A Hebrew Perspective Conference is coming to Grand Rapids, Michigan! Join speakers Dr. Stephen Pidgeon, John Pounders from NYSTV, Steve Moutria from TorahFamily.org and others on topics such as: Torah Relevance Today, Biblical Feasts And The Calendar, Lost Scriptures, Return Of The Remnant and more. Conference dates are June 5 - 8, 2019. Tickets and lodging information are available on the WayWalk website.
Spanish Blog: New update for April, 2019 regarding the Spanish version of the Eth CEPHER: click here.
Paleo Hebrew Lexicon Update: To keep you informed during the course of Paleo Hebrew Lexicon Project between CPG and Eric Bissell, we have created a playlist on YouTube where you can follow along as updates become available. Learn more about Eric and his work by visiting www.eriktology.net.
Heavenly Conversations On Facebook: For those seeking fellowship with other believers, we have a private, exclusive group on Facebook for this very purpose. It's a great place to get questions answered as well as share your journey through the Eth CEPHER. This group is monitored closely to ensure a safe, enjoyable, troll-free experience for our members. Each day the site is updated with a variety of inspirational content, ranging from scriptural studies to learning the Hebrew language. Join us today - Follow on Instagram
Eth CEPHER for e-Sword News: Praise YAH and thank you! The Eth CEPHER for e-Sword is now the most downloaded scriptural module at biblesupport.com, serving over 2100 readers. We appreciate your support and sharing. We are still working on a fix for the parallel tab issue with this module. At this time, the only way to use the parallel tabs is to go back to the previous version 10 of e-Sword, or run two instances of e-Sword using the later versions. If you haven't downloaded your free 66-book version of the Eth CEPHER, use the following links to get yours today! Download File - Watch Tutorial
IMPORTANT Mobile App News: Our App developer has created a fix for the text issue for Android 9. If you are not seeing the text on your device, click here and follow the instructions to remedy the problem. Click here to read the latest updates on our mobile app blog.
As always, any questions you have for us directly, including customer support, can be asked through our website by clicking the CONTACT link located at the top right on our home page.
Shalom!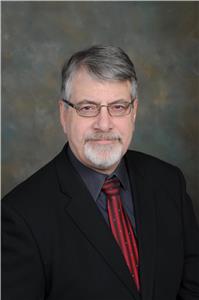 Dr. Stephen Pidgeon, President and CEO
Subscribe now to receive Stephen's new posts in your email inbox or other electronic device.