In memory of Gloria Louise Pacini-Pidgeon

As followers of YAHUAH we have blessed assurance that when we breathe our last here on planet Earth that He has us in his hands.

While we miss the presence of those who have moved on, what a comfort we have in knowing the Comforter who sets us free!

This week we offer prayers and condolences to Dr. Stephen Pidgeon and his family with the departure of his mother, Gloria Louise Pacini-Pidgeon.

Dr. Stephen would have us remember his mother as "a beautiful person; a great mother; and a ferocious musician!"

We have included a picture, below, in tribute to her.

Our thoughts and prayers are with you and your family, Dr. Stephen, during this time.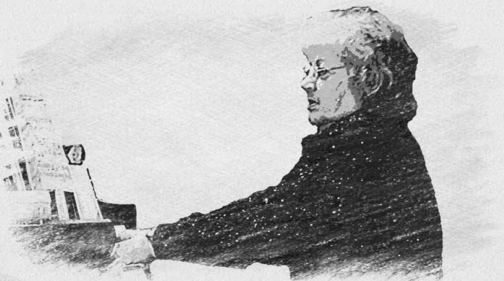 Teaching Of The Week: On The Blood Atonement Of The Crucifixion Presented By Dr. Stephen Pidgeon.
Only 9 Days Left To Save: Through April 30, 2018 customers who previously purchased a 1st, 2nd, or 3rd Edition CEPHER may enter coupon code 3ER1 to receive 25% off the purchase price of the new, thinner version with larger font!
Connect On Instagram: Are you looking for content you can share with friends and family using social media? Our Instagram is updated, everyday, with new, sharable memes featuring direct scriptural quotes from the eth CEPHER. Click the Instagram link located in the menu below to start following us today!
As always, any questions you have for us directly, including customer support, can be asked through our website by clicking the CONTACT link located at the top right on our home page.
Shalom!
Cepher Publishing Group
Subscribe now to receive Stephen's new posts in your email inbox or other electronic device.
---