Pre-order the next edition Cepher now!
We are excited to announce that we are now accepting pre-orders for the Millennium Edition את Cepher in our standard 7"x10"x2" format. We hope to receive the books in stock the first week of December, and will process the pre-orders on a first-come basis.

Please watch our brand new video and share it with your friends!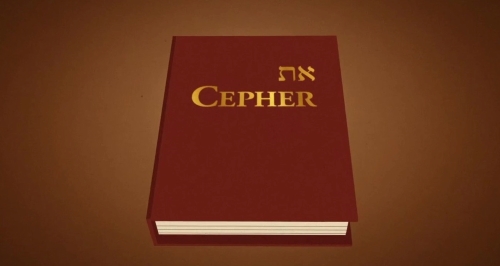 We initially introduced the Millennium Edition (which is essentially our 4th Edition) in a limited large print Collector's Version measuring 9"x12"x3" and weighing 8.5 lbs. We do have some remaining inventory in stock, including some slightly blemished copies that we are offering at half price. If you're interested in any of those books, simply select the blemished option in the drop-down menu on the product page when placing your order.
In 2022 we will be releasing a large print Millennium Edition in a 14 point font in our standard 7"x10" format. Those books recently shipped from the UK, but with cargo ships lining up off the US coasts and the shortage of long-haul truckers, we may not have them in stock for 3-4 months, perhaps longer. We will let you know once they are available for pre-order.
---
Dr. Pidgeon's Broadcasts
To tune in live to Dr. Pidgeon's Thursday night broadcasts, you can go to his personal Facebook page, or by subscribe to his personal YouTube channel. Be sure to click for notifications. You can also watch the archived shows in a new Playlist on the Cepher Publishing Group YouTube channel, or simply click on the linked images below.
---
Please take a moment to write down our warehouse address
so you will be able to reach us in the event of a cyber outage:
Cepher Publishing Group
5591 West Kootenai Road
Rexford, Montana 59930
406-889-7583
---