Fall Feasts of Yahuah
In observance of the Fall Feasts of Yahuah, our office and warehouse will be closed on
September 7th, 16th, 21st and 28th. We publish more about these appointed times in our book titled Yom Qodesh. To read the Preface of the book, you may click here.
These are the feasts of Yahuah, even holy assemblies,
which ye shall proclaim in their appointed times.
Vayiqra (Leviticus) 23:4
Crossing Over
To watch the broadcasts that Dr. Pidgeon recorded with Jessica Arellanes over the past month, click on the image below to be taken to the playlist on our YouTube channel.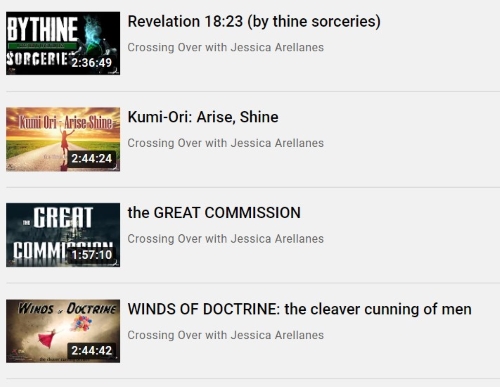 You may now access Dr. Pidgeon's Shabbath meetings in an archived format by clicking on the microphone symbol at the top of our website for Cepher Radio. We have also started uploading the audio versions of past Crossing Over broadcasts, and look forward to posting Dr. Pidgeon's future Alaska Free Radio podcasts there as well.
Because of the continuation of supply chain disruptions worldwide, we are now out of the Carrying Cases and nearly out of the Index Tabs for the English version of the Cepher scriptures. Please pray that Yah would bless all of our suppliers and vendors, and that he would bring stability to our warehouse inventory levels.
Recently, David and Penny Castro (CPG Chief Operations Officer & Operations Manager respectively) made the journey to visit the Pidgeon's at their new "undisclosed location" up north. We thought you might enjoy a few photos from their airboat outing in the beautiful Alaskan wilderness. A special thank you to Ricky Caven, host of Dr. P's Friday night fellowship for a wonderful day on the river!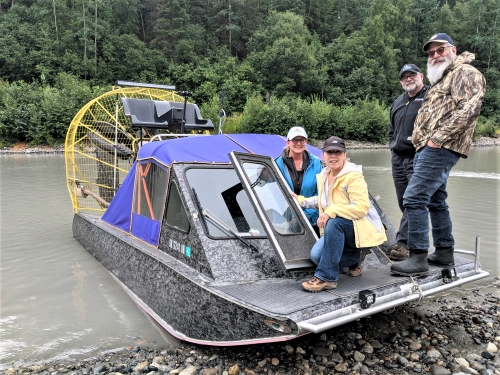 (Stephanie, Penny, Ricky and Dr. P)

(David and Dr. P)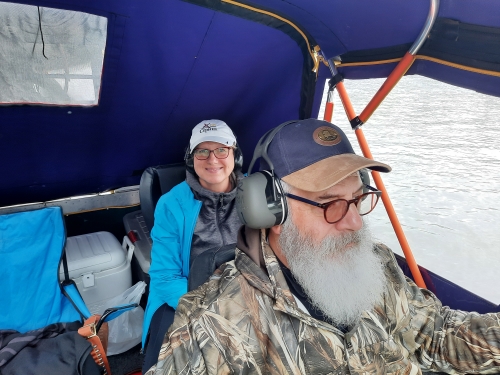 (Dr. and Mrs. P)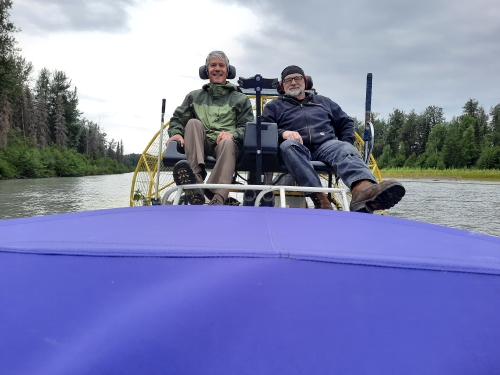 (David and Ricky)