Chag Sameach Cukkoth!
From all of us at Cepher Publishing Group to your family, we pray you are having a blessed Cukkoth. What a wonderful time to rejoice in the Torah, celebrate the first advent of Mashiach who tabernacled among men (Yochanon/John 1:14), and anticipate the promise of his soon return.
Enoch's Apocalypse of Weeks
Is there a timeline interface between the weeks of Chanok (Enoch) and today's calendar? Are the prophesies mentioned in the cepher of Chanok a word for today? Join Dr. Pidgeon as he expounds on passages found in the book of Chanok.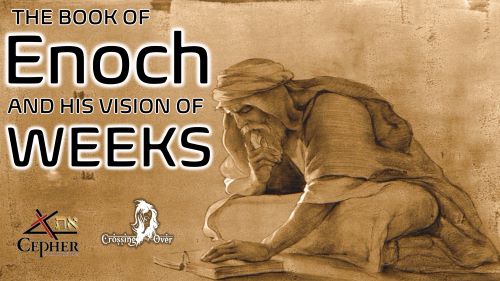 Updates
Dr. Pidgeon is safely back from the UK and is now actively pursuing the establishment of Cepher Academy.
We are still in discussions with our printer in the UK regarding the final details for 500 large print collector's edition CEPHERS. We will let you know when we are ready to start taking pre-orders.
Prayer Request
Our warehouse is completely out of three products (Ha'avoth, the Lexicon, and the English Carrying Cases). While we hope to have the two books back in stock within the next two weeks, based on how long the Spanish Carrying Cases were held up in customs, it could be December before the English Carrying Cases arrive. Please pray that our shipments will arrive sooner than later.