Get Plugged In And Join Us In The Mission Field Of Social Media

Hello friend! As you know, we are living in a time where prophecy is unfolding right before our eyes. People are hungry for truth and we are called to bring the truth to the people.Social media is a mission field that spans planet Earth. Working together, the Children of YAH can make a HUGE impact within the online community.

Here's how you can help! We have created a Pinterest account where people can get instant access to teaching, scriptural insight, inspiration, YouTube videos and blog posts that have been created to get people plugged in to the work of Cepher Publishing Group.

By following and sharing the content from this Pinterest account, you'll be assisting us in spreading the Besorah (Gospel).

Go here to access the Pinterest account today!

Here's what's new this week ...
Teaching Of The Week: There Is No Lucifer - The Howling One (Yesha'yahu [Isaiah] 14:12) featuring Dr. Stephen Pidgeon
Watch this week's teaching on YouTube
The eth CEPHER 3rd Edition, Rev. 1 - Now Thinner with Larger Print!
In response to customer demand, Cepher Publishing Group recently announced that we are now printing the Eth CEPHER in a larger 10 point font on slightly thinner paper, resulting in a lighter book. Weighing in at only 4.4 lbs, the new 3rd Edition (Rev 1) is printed on a warm Dexter Cream paper that is easy on the eyes and will encourage you to spend even more time in the Word of YAHUAH.
As always, any questions you have for us directly, including customer support, can be asked through our website by clicking the CONTACT link located at the top right on our home page.
Through April 30th, customers who previously purchased a 1st, 2nd, or 3rd Edition CEPHER may enter coupon code 3ER1 to receive 25% off the purchase price of the new thinner version. Coupon expires July 2018.
Our prayers and our word of thanksgiving for you as we enter into the feast of Matsah.
Chag Sameach!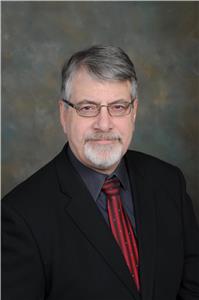 Dr. Stephen Pidgeon, President and CEO
Subscribe now to receive Stephen's new posts in your email inbox or other electronic device.